Need Help?
Mental Health and Addictions Supports
Below is a list of contact information for mental health and addiction agencies and distress lines, which provide support to individuals experiencing mental health problems. Call to ask for more information or help if you have problems with depression, anxiety, eating disorders, substance abuse issues, or other mental health problems.
Some signs and symptoms of common mental health and addiction concerns to be alert to include:
Depression:
Feelings of sadness that last longer than 2 weeks
Loss of interest or pleasure in normal activities
Changes in sleep patterns – either sleeping more or less than one's normal
Slowed thinking, speaking or body movements
Thoughts of suicide
Anxiety:
Frequent worrying
Restlessness
Difficulty concentrating
Irritability
Muscle tension
Difficulty sleeping
Eating Disorders:
Refusal to eat and denial of hunger (anorexia nervosa)
Intense fear of gaining weight (anorexia nervosa)
Wearing baggy clothing (anorexia nervosa)
Swollen salivary glands in the cheeks (bulimia nervosa)
Sores in the mouth or on the knuckles from purging (bulimia nervosa)
Eating quickly and in secret (binge eating disorder)
Substance Abuse:
Impaired coordination
Bloodshot eyes, pupils larger or smaller than usual
Unexplained need for money
Sudden change in peer group affiliations
Withdrawal symptoms such as moodiness, cravings, shakiness, sweating and nausea
---
Kids Help Phone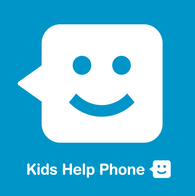 Kids Help Phone is Canada's only 24/7, national support service. They offer professional counselling, information and referrals and volunteer-led, text-based support to young people in both English and French.
Whether by phone, text, mobile app or through our website, you can connect with them whenever you want, however you want.
Here are the ways you can reach out to Kids Help Phone now:
Here are some other resources you can use to find support:
Kids Help Phone is always there for you. No matter what you want to talk about, they are there to listen. No judgment, totally private, 24/7.
---
Mental Health and Addictions Support Agencies
Lanark County

Lanark County Support Agencies.pdf
Leeds and Grenville

Leeds and Grenville County Support Agencies
Prescott and Russell

Prescott-Russell County Support Agencies
Stormont, Dundas and Glengarry

Stormont, Dundas and Glengarry County Support Agencies
Crisis Support

LHIN Crisis Lines – Eastern Ontario by County
---
Links