Catherine Koehler – OAME Award Winner for Exceptional & Creative Teaching in Elementary Mathematics
The CDSBEO is proud to announce that Catherine Koehler, teacher at Holy Name of Mary Catholic School in Almonte, is the recipient of the 2022 Ontario Association for Mathematics Education (OAME) Award for Exceptional & Creative Teaching in Elementary Mathematics. This award recognizes an exceptional and creative elementary educator who demonstrates excellence in mathematics education and contributes to the overall development of students. Catherine received the award virtually at the OAME Annual Conference on May 10, 2022.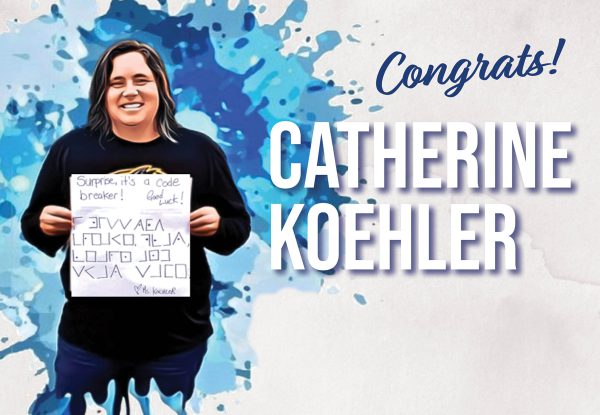 Catherine is an accomplished mathematics teacher who brings numbers to life for students throughout the CDSBEO. She is known for her contagious passion for life-long learning, creativity, quick wit, and for inspiring students and peers to follow their dreams and be the best versions of themselves.
Catherine started her career with the CDSBEO in 2002 at St. Joseph Catholic Secondary School and continued teaching at St. Francis Xavier Catholic High School, St. Michael Catholic High School, and Holy Name of Mary Catholic School, where she has dedicated time and energy helping students and colleagues achieve their dreams in mathematics.
"Anytime my students tell me that math is fun, and they have never liked math until now, I always tell them about this one teacher I had, who would never let me give up, and always encouraged me to keep trying – I never divulge that this teacher is still teaching me every day, at work." – Katie, Teacher, Holy Name of Mary Catholic School
In honour of this prestigious award and to thank Catherine for her dedication, creativity, and passion in mathematics the CDSBEO will be donating a copy of "Ara the Dream Innovator" by Komal Singh to all schools in the board.