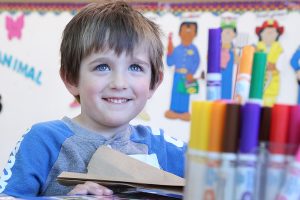 Start your child's education journey at a CDSBEO school… here's what makes us unique:
Kindergarten Registration Week
Kindergarten Registration Week takes place from January 14-18, 2019. CDSBEO schools will be open that week for students and their parents/guardians to visit the school, meet staff, and drop off registration documents. Please drop-in to visit your local Catholic school at one of our Kindergarten Registration Week Open House Events, or call the school to make an appointment to visit during regular business hours.
We look forward to welcoming your child as they begin their learning journey!
Please note for Kindergarten student registration beginning in September 2019:
Junior Kindergarten students must be 4 years of age by December 31, 2019.
Senior Kindergarten students must be 5 years of age by December 31, 2019