Programs/Initiatives
A variety of programming is offered in our schools that support mental health, such as: The Umbrella Project, School Mental Health Ontario's Faith and Wellness programming, Roots of Empathy and Christian Meditation. Many of these programs are led by Student Support Workers (SSWs) in our schools. Additionally, our schools have Mental Health and Addiction Counsellors, and we have several protocols to support students who are struggling at all grade levels. These include our Suicide Prevention, Intervention and Risk Review (SPIRR) protocol and our Guide for Supporting Struggling Students. We work closely with our many community partners, including child and youth mental health agencies and our Mental Health and Addiction Nurses (MHAN), to ensure our students have support when needed. Keep reading for more information about the many mental health resources that are provided within our school board.
Mental Health Supports Offered at the Catholic District School Board of Eastern Ontario
---
School Mental Health Teams and Kits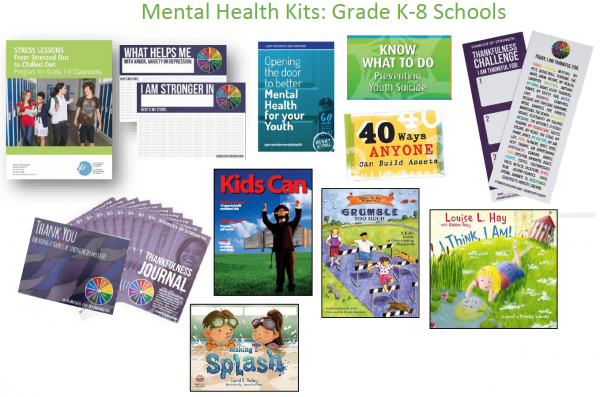 All CDSBEO schools have a Mental Health Team comprised of the principal/vice-principal, student support worker, a lead teacher (volunteer), and a lead non-teacher such as an educational assistant, custodian or librarian (volunteer), as well as the school chaplaincy lead (secondary schools). This group meets regularly to ensure that students are receiving the support that they require, that mental health is being embedded in the curriculum, and they complete a needs assessment annually that is reviewed by the Mental Health Lead. Additionally, all of the CDSBEO schools are equipped with a mental health kit which includes lesson plans, story books (for younger students), and games to promote positive mental health. Resources are also available for parents who are supporting a child struggling with anxiety.
---
School Mental Health and Addiction Counsellors
The CDSBEO employs school Mental Health and Addiction Counsellors. Their role is to provide short-term counseling for students struggling with mental health and addiction concerns, as well as supporting students currently on wait lists for external agency support programs.
---
Mental Health and Addiction Nurse (MHAN) Program
In 2011, the Ontario government released "Open Minds, Healthy Minds: Ontario's Comprehensive Mental Health and Addictions Strategy" to transform the way mental health and addictions services are delivered across the province, including in schools. An initiative under this umbrella includes the support of mental health and addiction nurses in all schools. The nurses may become involved with a student for a variety of reasons including: students transitioning from hospital back to school, medication concerns that impact on mental health, to provide parent or teacher education regarding medications, to provide assistance with navigating the health care system, for substance use concerns and for students struggling with eating disorders.
To learn more click here.
---
Zones of Regulation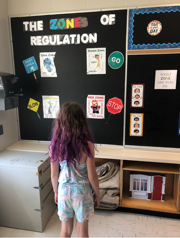 Self-regulation is something everyone continually works on whether or not we are cognizant of it. We all encounter trying circumstances that test our limits from time to time. If we are able to recognize when we are becoming less regulated, we are able to do something about it to manage our feelings and get ourselves to a healthy place. This comes naturally for some, but for others it is a skill that needs to be taught and practiced. This is the goal of The Zones of Regulation. The Zones is a systematic, cognitive behavioral approach used to teach self-regulation by categorizing all the different ways we feel and states of alertness we experience into four concrete colored zones. The Zones framework provides strategies to teach students to become more aware of and independent in controlling their emotions and impulses, managing their sensory needs, and improving their ability to problem solve conflicts.
---
Coping with Stress
Kids Have Stress Too!
Developed by The Psychology Foundation of Canada, the Kids Have Stress Too! program helps educators understand childhood stress and how to provide children with the tools to deal with stress effectively. It is a broad-based primary prevention program for students from Kindergarten to grade 6, which provides knowledge, awareness and skills to help young people become healthier and more resilient through learning how to manage their stress.
Stress Lessons
Stress Lessons: Tools for Resilience is a resource designed for educators to help youth in grades 7 through 12 develop resilience. Full of psychologically-sound strategies and tools, this resource helps teens develop resilience and positive coping skills. This program helps young people:
recognize the signs and symptoms of stress
understand what stress "feels" like
identify stressors and their impact
see the upside of stress
develop/implement coping and problem-solving strategies
foster an increased sense of well-being.
---
Healthy Transitions
Healthy Transitions is a mental health promotion program for young adolescents in grades 6 or 8. The program was developed by the Child and Youth Health Network for Eastern Ontario and facilitated through CHEO. During the program, students learn about bouncing back from setbacks, talking to parents, friends and teachers, coping/handling feelings, worries and stress and how and where to get help if needed. The Healthy Transitions program is designed to be used during class time and meets expectations from the Ontario curriculum. The program includes group activities and discussions about handling everyday struggles and positive ways to express oneself.
---
Christian Meditation
The CDSBEO Religious and Family Life Education Department visits schools regularly to provide Christian meditation for students of all ages, which helps students to recognize God's presence in their lives. Additionally, some school staff members have been trained in the Mindful Schools program, which helps to address toxic stress that occurs when life's demands consistently outpace our ability to cope with those demands. Students learn strategies such as deep breathing, and paying attention with their five senses to God's presence in their lives, which helps them to learn more effectively and regulate their emotions. For more information please visit: www.wccm-canada.ca
---
YouthNet
YouthNet is a youth-led program through CHEO, which provides presentations and programs to students in grades 7 through 12, supported by clinical staff at CHEO. Schools may choose one of three interactive presentations which support a deeper understanding of mental wellness and the stigma associated with mental illness, coping strategies to help manage stress, and tips on how to support a friend who is struggling in a healthy way. For more information please visit: www.ynra.ca.
---
Rebound Life Choices
The Rebound Life Choices program, a 10 week social skills program, is designed to meet the needs of youth by utilizing a variety of evidence-based practices that promote and encourage personal growth. Program facilitators utilize interactive activities, behavior rehearsals, guest speakers and video clips to illustrate the weekly topics, changing program stimuli every 20 minutes to attend to a variety of learning styles. Rebound Life Choices addresses youth who show signs of being at-risk of dropping out of school, or being in trouble with the law.
---
Roots of Empathy Program
Reducing the levels of aggression among school children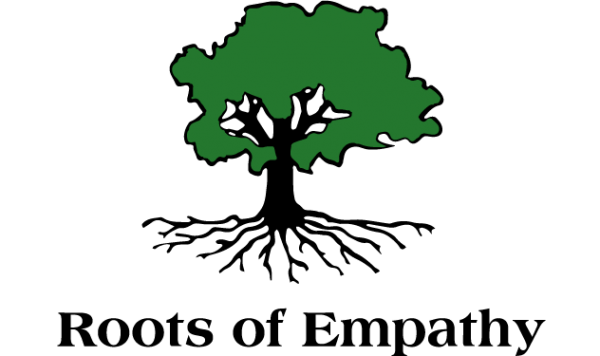 Roots of Empathy is an evidence-based classroom program that has shown significant effect in reducing levels of aggression among school children by raising social/emotional competence and increasing empathy. The program reaches elementary school children from Kindergarten to Grade 8 in many CDSBEO schools.
In the Roots of Empathy program, a parent and baby (who is two to four months old at the start of the program) from the community visit a classroom nine times over the course of a school year. A trained Roots of Empathy instructor visits with the family to guide children as they observe the relationship between the baby and his or her parent. The instructor also visits before and after each family visit to reinforce teachings. There are 27 classroom visits in total in a Roots of Empathy program.
In the program, the baby is the "teacher." With each family visit, the instructor leads the children in noticing how the baby is growing and changing over the course of his or her first year of life. The children also watch the loving relationship between the parent and baby and see how the parent responds to the baby's emotions and meets the baby's needs. The attachment relationship between a baby and a parent is an ideal model of empathy.
Children learn to understand the perspective of the baby and label the baby's feelings, and then are guided in extending this learning outwards so they have a better understanding of their own feelings and the feelings of others. This emotional literacy lays the foundation for more safe and caring classrooms, where children are "Changers." They are more socially and emotionally competent and much more likely to challenge cruelty and injustice.
---
The Umbrella Project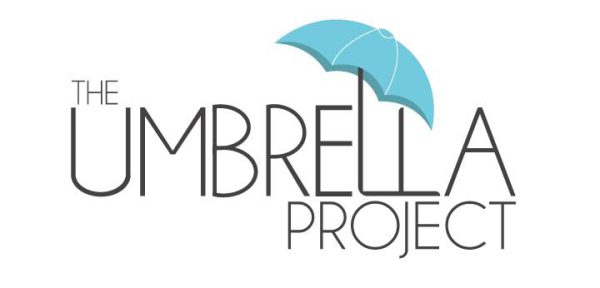 The Umbrella Project aims to empower students to anticipate and prepare for life's rainy days. The CDSBEO has introduced this teacher-led curriculum and school based program to help staff, students and parents reframe their perception of challenges and strengthen the skills of well-being to positively cope with the everyday stresses of life.
"Rainy days" are better with The Umbrella Project. Learn more at umbrellaproject.co
---
Additional Downloads