Director of Education
Thank you for your interest in the Catholic District School Board of Eastern Ontario. CSDBEO is a large geographic region comprised of 8 counties. We take pride in our unified approach to providing high quality education through the lens of Catholic values. Our faith-filled traditions, quality teaching, immersion programs, and student support initiatives, provide the opportunities for students to grow intellectually and emotionally. Students graduate as well-rounded young people, prepared to make positive contributions to our world. CDSBEO fosters a positive and nurturing learning environment where students are inspired to learn and grow, through the Gospel.
Guided by the Catholic Graduate Expectations, we continue to evaluate and revise our curriculum to maintain alignment with best practices, and current educational trends. Assessment remains at the forefront of our practice to use varied sources of data as evidence of effectiveness on the part of both students and staff. These objectives are guided by our annual strategic priorities outlined in our Board Strategic Plan; these objectives are in turn, realized in every school through the data-driven School Improvement Plan.
At the CDSBEO, we know the importance of developing the whole child: heart, mind, body and soul. Opportunities to lead include social justice initiatives, anti-bullying campaigns, and Indigenous education delivered in consultation with our Indigenous community partners. Our Board is known for its outstanding contributions, through the many acts of kindness which support the most vulnerable in our community, and beyond.
I invite you to peruse the information available on our website, and learn more about the amazing things happening in our Catholic schools!
Laurie Corrigan
Director of Education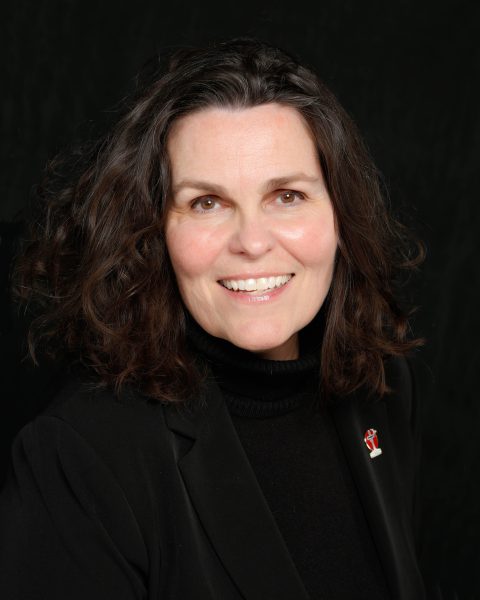 ---
Additional Resources
Director's Annual Report 2021
---
Contact
Laurie Corrigan, Director of Education
2755 Highway 43
Kemptville, ON K0G 1J0
phone: 613-258-7757
or 1-800-443-4562
fax: 613-258-5067
email: director@cdsbeo.on.ca
Judith Bériault
Secretary to the Director of Education
phone: 613-258-7757
or 1-800-443-4562
email: Judith.Beriault@cdsbeo.on.ca