EOCCC Anniversary Cross Visits CDSBEO
On Monday, January 31, the Board held a liturgy, led by CDSBEO Chaplaincy Leader Father John Whyte, to celebrate and bless a cross commissioned by the Eastern Ontario Catholic Curriculum Corporation (EOCCC) for their 25th anniversary.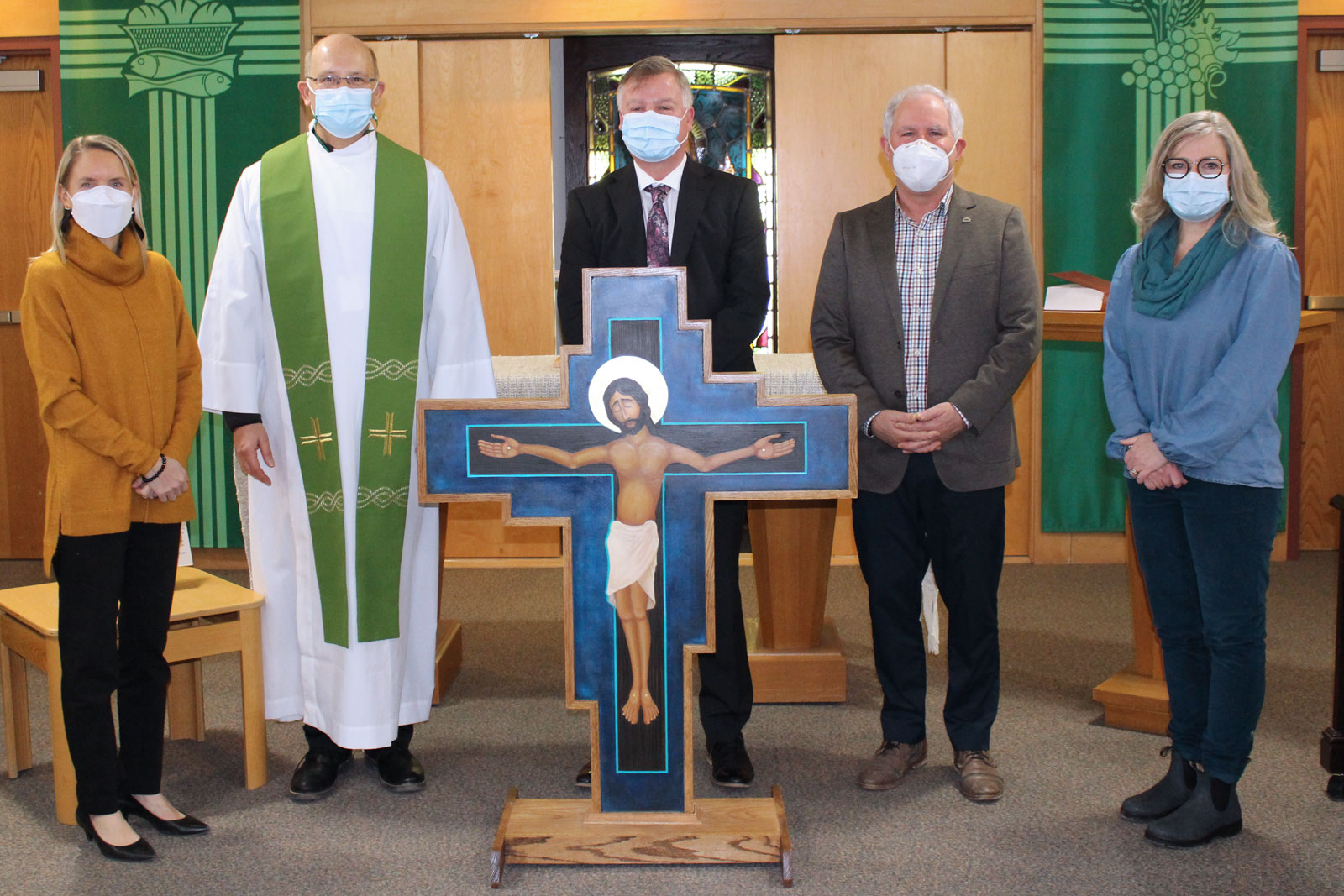 The Eastern Ontario Catholic Curriculum Corporation is committed to providing Eastern Ontario catholic schools with well-developed Catholic curriculum documents and support materials which meet Ministry of Education requirements, while reflecting the beliefs and values of the Catholic faith community.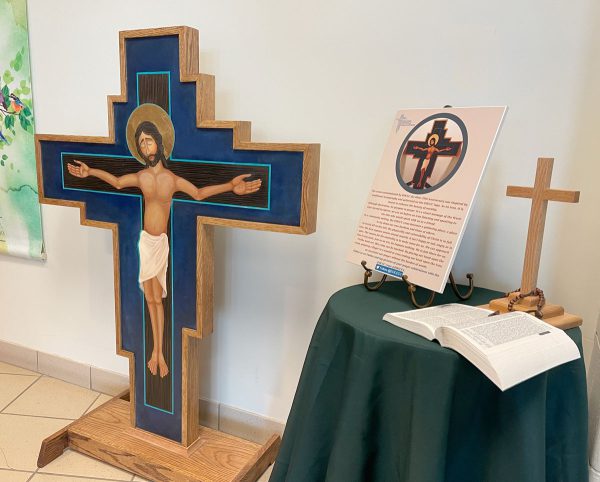 The cross, commissioned by EOCCC for their 25th Anniversary, was inspired by traditional iconography and patterned on the EOCCC logo. As an icon, it is meant to enhance the beauty of worship. Although decorative, its purpose is prayer. Like Sacred Scripture, we can sit before an icon listening and speaking to the One who would speak with us as a friend. In a community setting, the EOCCC cross becomes a gathering place; a place to lay down our own burdens and those of others.
At nearly 48 inches tall, the physicality and vulnerability of Christ is in full view. His face appears serene almost neutral, it isn't happy or sad, angry or in pain. The reason for his neutrality is to make room for us. We can approach him in any state, just as we are, he imposes nothing. He is just there for us. Unlike most art, this cross can be touched. By placing our hand upon the cross, pressing a finger to a wound or even resting our head upon the icon, we incarnate our prayer without the burden of words.
May the Icon Cross provide school communities with many ways to rediscover God's love and for a renewal of commitment to our Catholic faith and to Jesus Christ our Saviour. 
The cross continues its journey to Catholic school boards in Eastern Ontario throughout the school year.