Hackergal Hackathon
St. John Catholic High School was buzzing with excitement (and the clicking of laptop keys) on Friday, June 2nd for the closing party of the 12th annual Hackergal Hackathon. Grade 3 to 6 students from St. John Catholic Elementary School joined their grade 7 to 9 neighbours in the St. John CHS library to chat coding, build their skills, join in on special activities and to hear from Hackergal Ambassadors and inspirational speakers.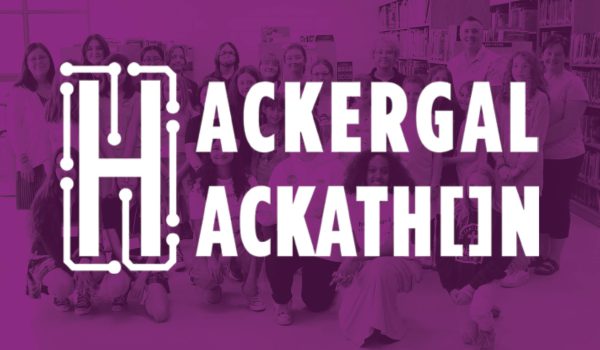 Representatives from Hackergal were on hand to guide the students through this live nationwide event, the culmination of a week where the girls were challenged to code a visual story or interactive game connected to the 2023 theme "Coding Together for Our Planet."
On top of the many engaging activities taking place throughout the day, the highlight for many was the chance for the students to jump into the livestream party to say hello and ask guest speaker Dr. Angela Siegel (Assistant Dean, Academic Outreach, Dalhousie University) a question related to this year's theme. Only three schools from Canada were included in this portion of the event, and the students were excited to be involved.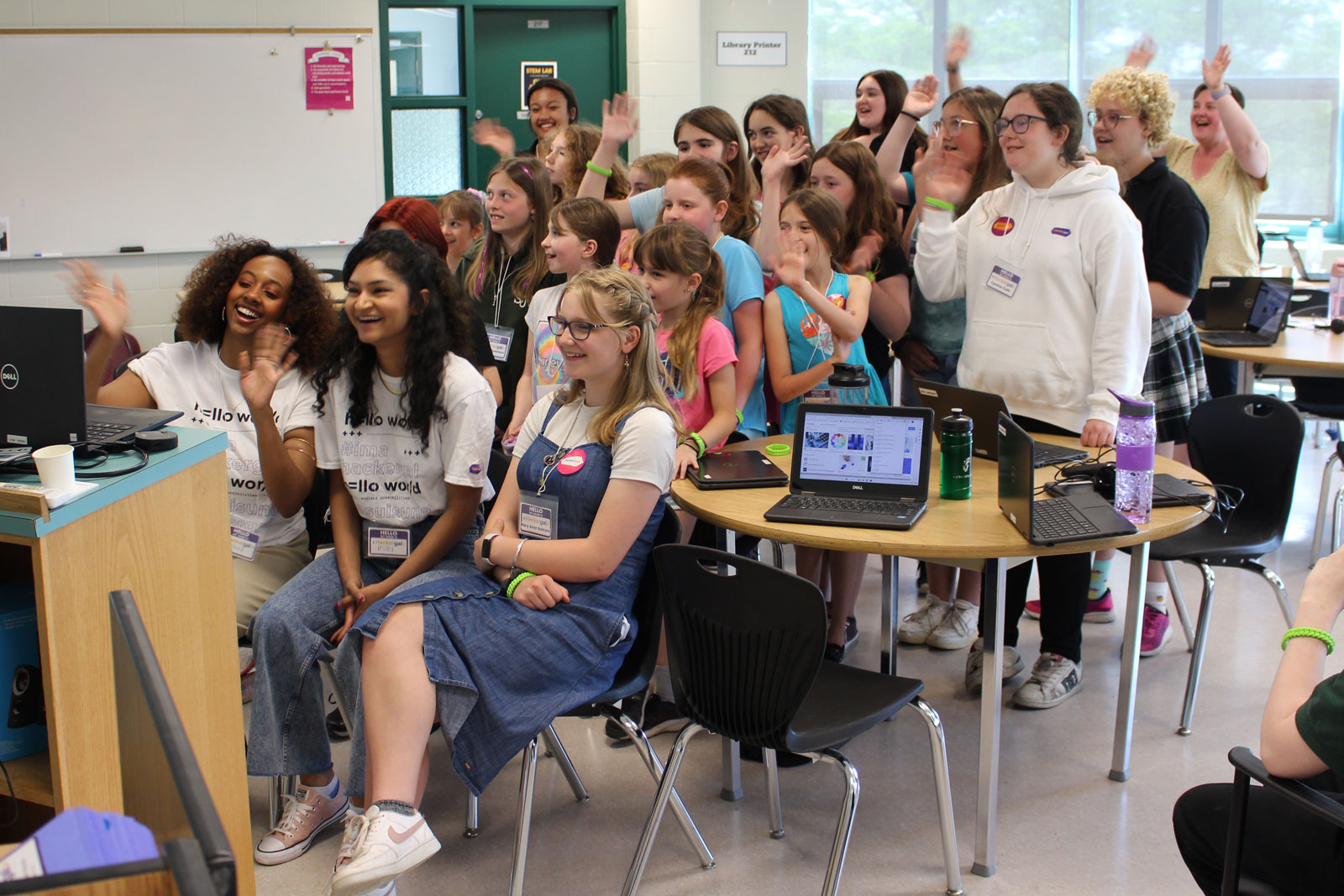 The CDSBEO was proud to once again partner with Hackergal, an organization set on inspiring girls across the country to explore opportunities in code and was honoured to take part in the yearly Hackathon celebration.