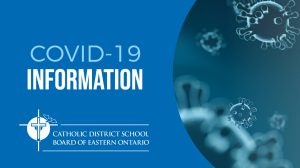 IMPORTANT NOTICE TO PARENTS/GUARDIANS FROM THE GOVERNMENT OF ONTARIO
The Ontario Government has ordered all publicly-funded schools in the province to remain closed in an effort to limit the spread of the COVID-19 coronavirus. This means all Ontario schools will remain closed from March 14, 2020 through to the end of the school year.
Please click here to visit a list of frequently asked questions around school closures. Please continue to visit this website for further updates, which will be posted as details become available. Please scroll down for other very important parent updates and resources.