St. Michael CHS Teacher Chris Finner Receives Ontario Coaching Excellence Award
The Ontario Coaching Excellence Awards are given to a group of exemplary coaches nominated from across Ontario to celebrate the integral role they play with their team(s), sport, and community each year for National Coaches Week.
This year, Chris Finner of St. Michael CHS, was recognized along with 13 other winning coaches from across Ontario on September 16th at Rogers Centre in Toronto. The group was treated to a VIP Blue Jays suite experience and celebration!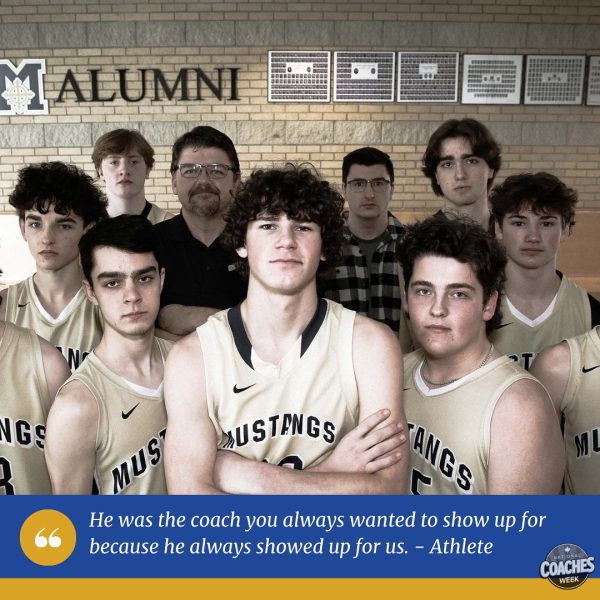 Mr. Finner received the award for his dedication to finding a place for anyone who supports the team, whether it be on or off the court, and for developing students to be better athletes, teammates, mentors, and leaders. His all-hands-on-deck approach takes school involvement in sport to new heights and has contributed to both the team and individual student athletes' successes.
Winning coaches are also awarded a $500 prize reimbursement to be used on purchases they make for their team, club or organization, from local Ontario and Canadian businesses, proudly provided by Hydro One Inc.