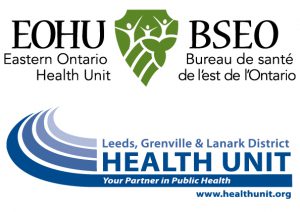 COVID-19 Parent Screening Tool
The province has created a screening tool to help parents and guardians make decisions about whether or not their child/children can attend school. This tool should be completed daily before attending school. No personal information is requested when completing the tool, which means that you and/or your child/children cannot be personally identified or linked to your responses. It is recommended that you contact a healthcare provider if you have more questions about your child/children's health. This tool is subject to change as further guidance from the Ministry of Health and evidence related to COVID-19 risks becomes available.
The tool can be accessed at: Electronic Parent Screening Tool
Upon return to school, the school will request that the Back to School Confirmation form be completed to attest that your child is healthy and able to return to school. Please complete this form, save it, and submit a copy to your child's school via email attachment. The form can be accessed at this link: Back to School Confirmation Form
Please Note: Effective February 19, 2021
New Single-Symptom Screening
Students and children with any new or worsening symptoms of COVID-19, even those with only one symptom, must stay home (self-isolate) until:
They receive a negative COVID-19 test result, symptoms are improving, no fever, and they are feeling well enough to go to school.
They receive an alternative diagnosis by a health care professional; or
It has been 10 days since their symptom onset and they are feeling better.
New Isolation Requirements for Household Contacts of Individuals with Symptoms
ALL household contacts of individuals with new or worsening symptoms of COVID-19 are required to self-isolate until the individual with symptoms receives a negative COVID-19 test result or an alternative diagnosis by a health care professional.
If the individual with symptoms does not seek COVID-19 testing, they must isolate for 10 days from their onset of symptoms and ALL household members must self-isolate for 14 days from their last contact with the symptomatic individual.
New Isolation Requirements for Household Members of High-Risk Contacts 
High risk contacts are individuals who have had a close contact with a COVID-19 positive individual.
ALL household members of a high-risk contact will be asked to stay home for the duration of the high-risk contact's self-isolation period, except for essential reasons. Essential reasons include attending work/school/childcare and essential errands such as groceries, attending medical appointments or picking up prescriptions.