Welcome Back Mass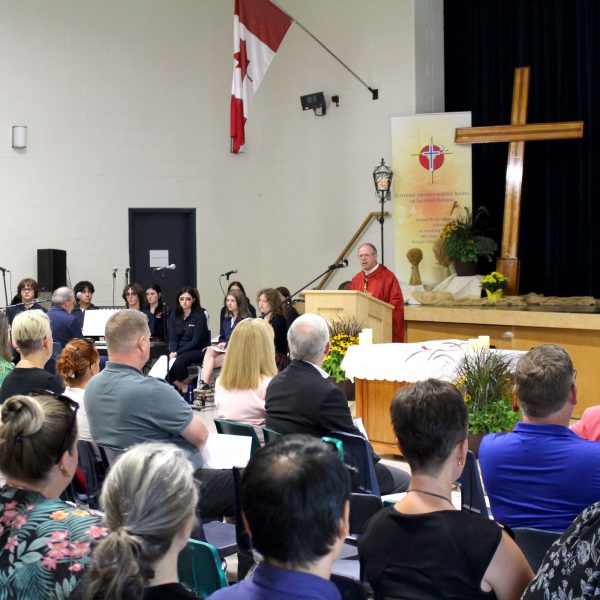 Today, staff from the CDSBEO gathered for the annual Welcome Back celebration. The morning began with words of welcome from Board Chair Sue Wilson and Director of Education Laurie Corrigan, and mass celebrated by Archbishop Marcel Damphousse, Board Faith Animator Fr. John Whyte, and Fr. Anthony Nwaohiri.
New CDSBEO employees received a special blessing and their official board pin, and the morning was followed by a beautiful lunch.
Thank you to all who attended, and special thanks to the extremely talented choir from St. Joseph Catholic Secondary School for their beautiful performance!