Asian Heritage Month Guest Speaker Gurdeep Pandher
The CDSBEO is thrilled to welcome Yukon resident and Bhangra dancer Gurdeep Pandher virtually into our classrooms this month as part of our Asian Heritage Month celebrations.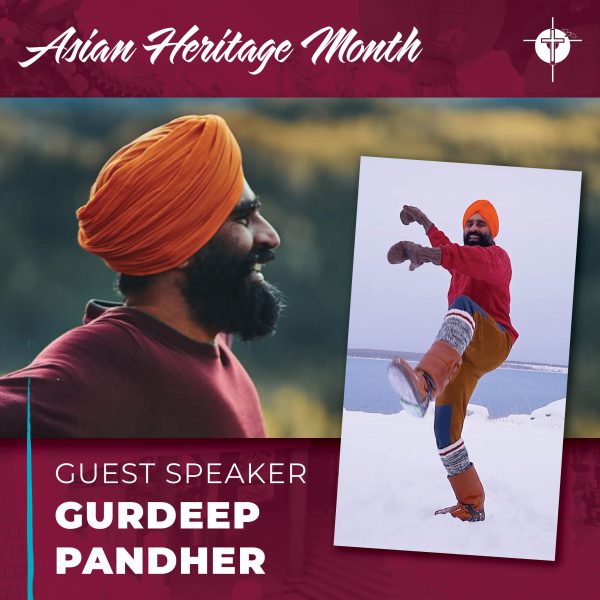 Gurdeep was born into a farming family in Siaha, Punjab. On the farm, the family grew many crops, vegetables and beans and would raise cows and buffalo. In the 9th grade, Gurdeep discovered an English/Punjabi Dictionary. He read the entire dictionary, beginning to end. By the age of 23, Gurdeep had published 2 books. His second book is based on Kalpana Chawla, the first woman of Indian origin to go to space.
In 2006, Gurdeep moved to Canada and eventually settled in the Yukon. In 2011 he became a Canadian citizen. Since moving to Canada, Gurdeep has continued to share his love for dancing. His other passions include photography, video-editing, web-art, digital-designs, languages, and music however, Banghra and wordophy continue to be his favourite.
"When I dance outside, I enjoy being in rhythm with the miracles of nature. Dancing in fresh outdoor air creates this relationship to elements of nature, fulfilling and nurturing." – Gurdeep Pandher
During the pandemic, he became very well known for sharing videos of dances that he created in nature. These outdoor performances bring people together and are known for spreading joy, hope and positivity.
Gurdeep will be presenting virtually to our grade 1-8 students on May 9th, and our 7-12 on May 10th. To learn more about Gurdeep Pandher visit https://Gurdeep.ca