Black History Month at the CDSBEO
During the month of February, the CDSBEO will once again celebrate Black History Month. Many learning activities and educational programs will be shared in our classrooms and schools, with each week focusing on a particular aspect of Black history – from the massive impact Black people have had in the world of STEAM, to the stories of some incredible Black Canadian heroes and authors.
Although we celebrate diversity and Black culture year-round, Black History Month highlights the many contributions that Black people have made, and continue to make, in Canada.
Week 1 – An Introduction to Black History Month
Week 2 – Black People in STEAM
Let's uncover the hidden figures, who for far too long have gone unrecognized in STEAM. Get inspired by their stories, celebrate their success, and join us in our journey of recognizing the incredible contributions made by Black people in science, technology, engineering, arts, and math!
Our schools have copies of books that highlight Black people in STEAM, including copies of Hidden Figures by Margot Lee Shetterly, lessons on one of the featured real-life characters Dorothy Vaughan, and more!
Week 3 – Black Canadian Heroes
Did you know that the first Black senator in Canada was a woman by the name of Anne Cools? What about Willie O'Ree from Fredericton, NB, the first Black player in the NHL? This week we focus on Black Canadian heroes from Viola Desmond to Donovan Bailey and many more!
Week 4 – Black Authors & Literature
Stories and experiences are rich resources that can help to further educate our students and staff on the legacy and perspectives of these communities.
This week we focus on Black authors and literature with some real page-turners!
Week 5 – February & Beyond
After having explored the history and great achievements of the Black community, we seek to further support our learnings year-round.
---
Guest Speaker – Senator Bernadette Clement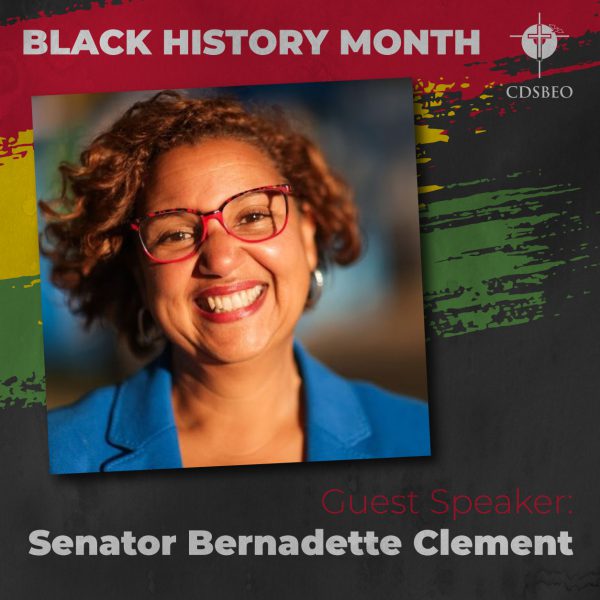 The CDSBEO is excited to welcome Senator Bernadette Clement virtually to our schools during the month to discuss her life, achievements, and her role in Canadian politics.
Senator Clement was the first woman to be elected as Mayor of Cornwall, and the first Black female mayor in Ontario, and we are honoured to have this trailblazing Canadian chat with our students during Black History Month.
---
Anti-Racism Social Media Challenge!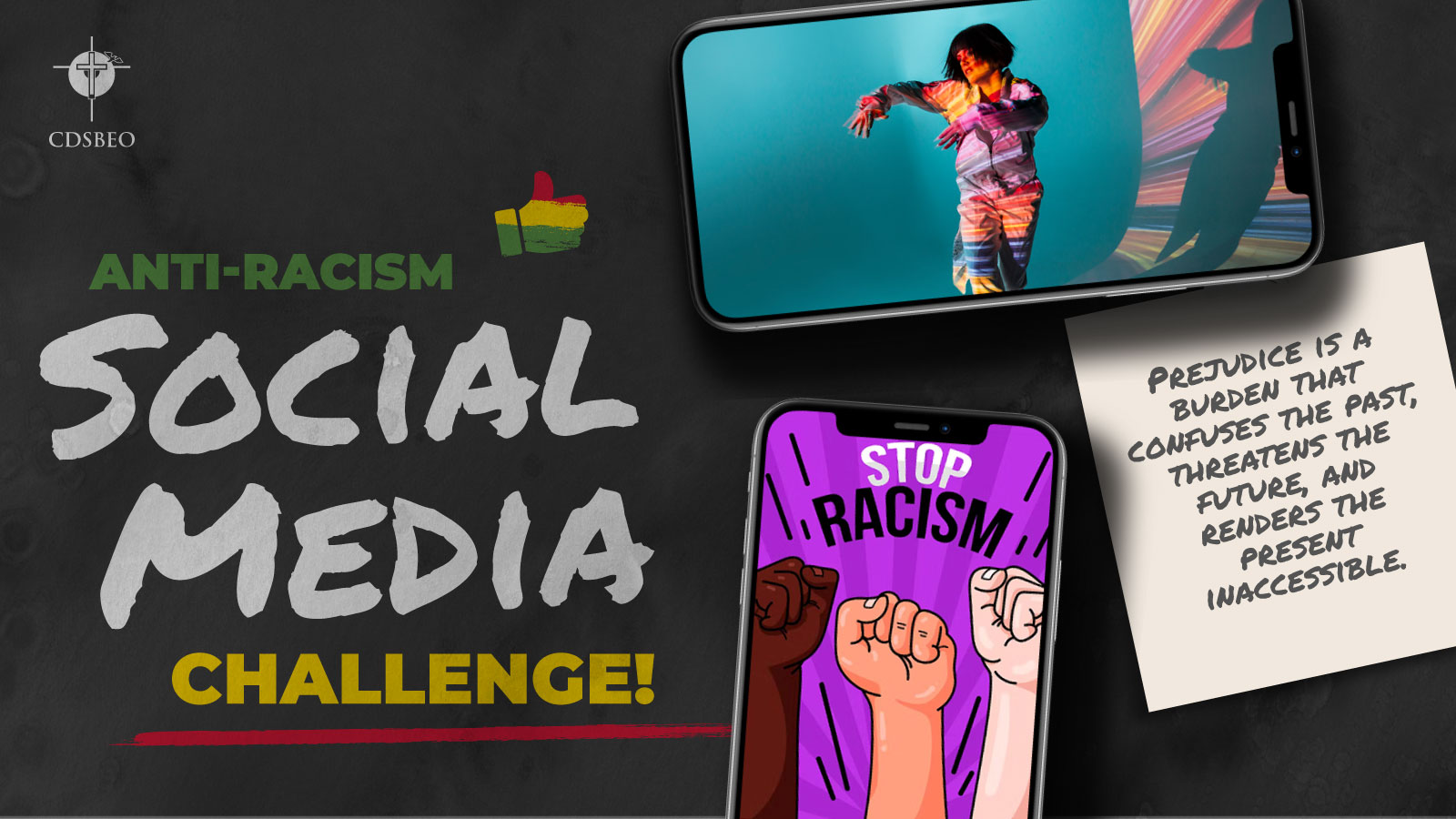 Our Communications Team needs your help! The CDSBEO is challenging our students to create a social media post for #BlackHistoryMonth that represents anti-racism in your school!
Design a graphic, paint a picture, sing a song, dance, or simply come up with a slogan or write some inspirational words that convey what anti-racism is to you! The most creative submissions will be eligible for a prize and will be highlighted on our CDSBEO social media channels.
Talk to your teacher about your ideas and to submit, but hurry…contest closes February 20th!