Brooke Guindon Elected Associate Student Trustee
The CDSBEO is pleased to announce Brooke Guindon has been elected Associate Student Trustee for the 2023-2024 school year.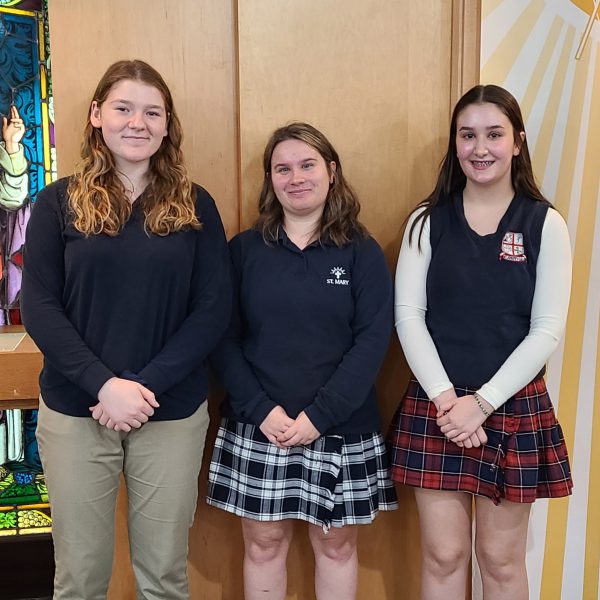 Guindon, a Grade 10 student at St. Joseph Catholic Secondary School in Cornwall, was elected on April 25th during a student senate meeting held at the Greg McNally Boardroom at the CDSBEO's Kemptville Board Office.
Pictured: Chloe Finner (2022-2023 Associate Student Trustee), Ella Scott (2022-2023 Student Trustee), and Brooke Guindon.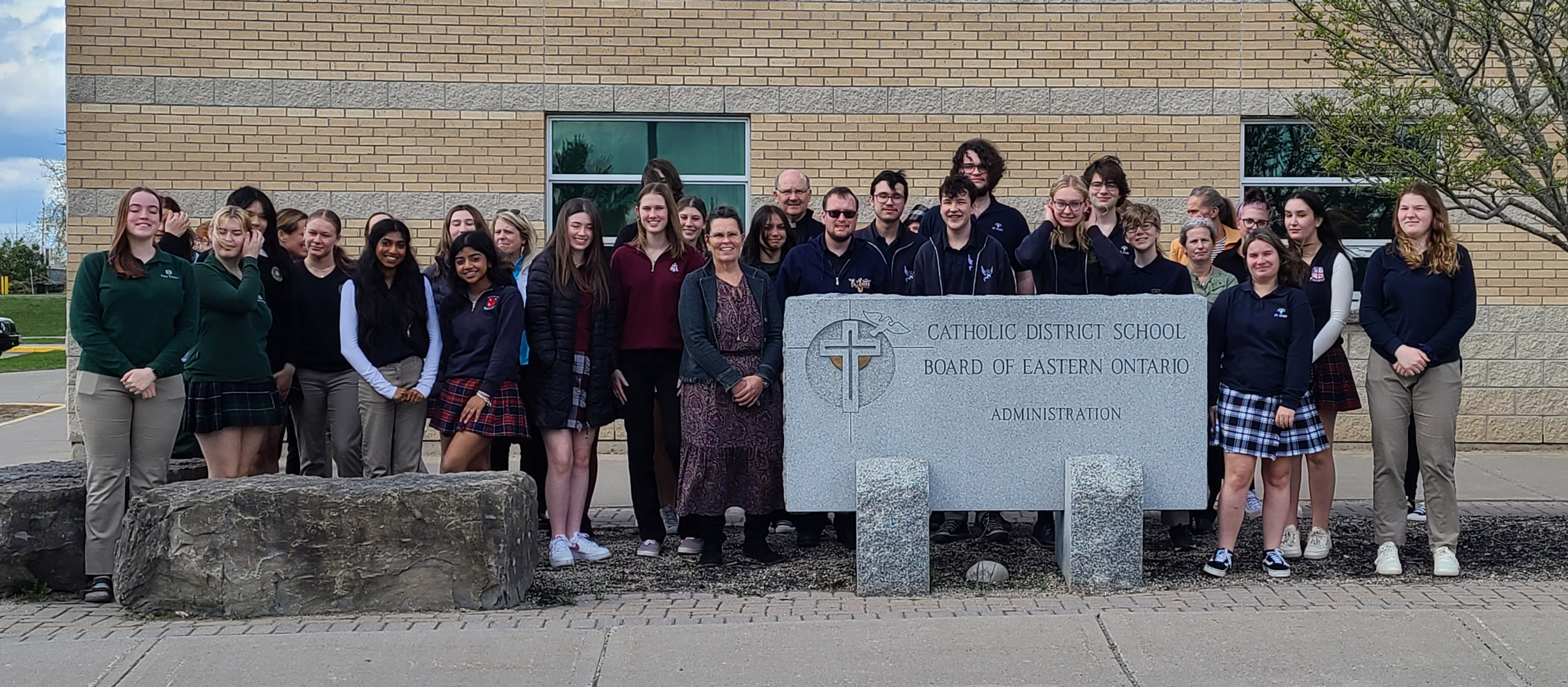 Student trustees are first elected in Grade 10 to serve a two-year term as Associate Student Trustee in Grade 11 and Student Trustee in Grade 12. The role gives students a chance to gain leadership skills, voice student ideas, and lead the student senate.
Congratulations to Brooke from everyone at the CDSBEO!