CDSBEO Schools Place 1st and 2nd in OCSTA Video Contest
The Ontario Catholic School Trustees' Association announced the finalists for the Stewards of Creation video contest at the OCSTA Annual Catholic Trustees Seminar on January 19.
The Board would like to congratulate Iona Academy Catholic School, who placed second in the elementary category, as well as Holy Trinity Catholic Secondary School who placed first in the secondary category. The OCSTA received hundreds of submissions from Catholic schools across the province. The schools received a $300 Best Buy gift certificate (first place), and a $150 gift certificate (second place).
Board Chair Todd Lalonde, Vice-Chair Ron Eamer, and Director of Education John Cameron, accepted the awards on behalf of the winning schools.
Left to right: OCSTA President Patrick Daly, CDSBEO Vice-Chair Ron Eamer, CDSBEO Director of Education John Cameron, and CDSBEO Chair Todd Lalonde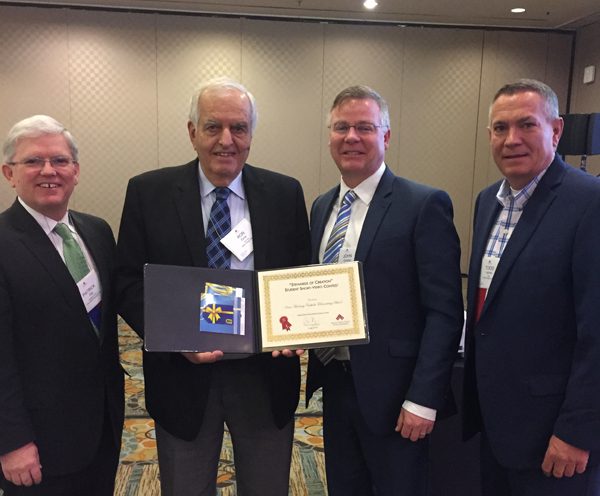 Please see below to view the winning submissions.