Earth Day 2023
Every year on April 22, we are encouraged to take action and be part of the green revolution. Since the first Earth Day in 1970, this grassroots initiative has grown to mobilize over one billion people in 190 countries around the globe each year.
Found in the CDSBEO Multi-Year Strategic Plan, the tenet of Protecting calls us to act wisely by promoting actions that ensure the protection of God's creation, and the Board is proud to distribute valuable and engaging Earth Day resources to our classrooms that help inspire our students to protect the world for future generations.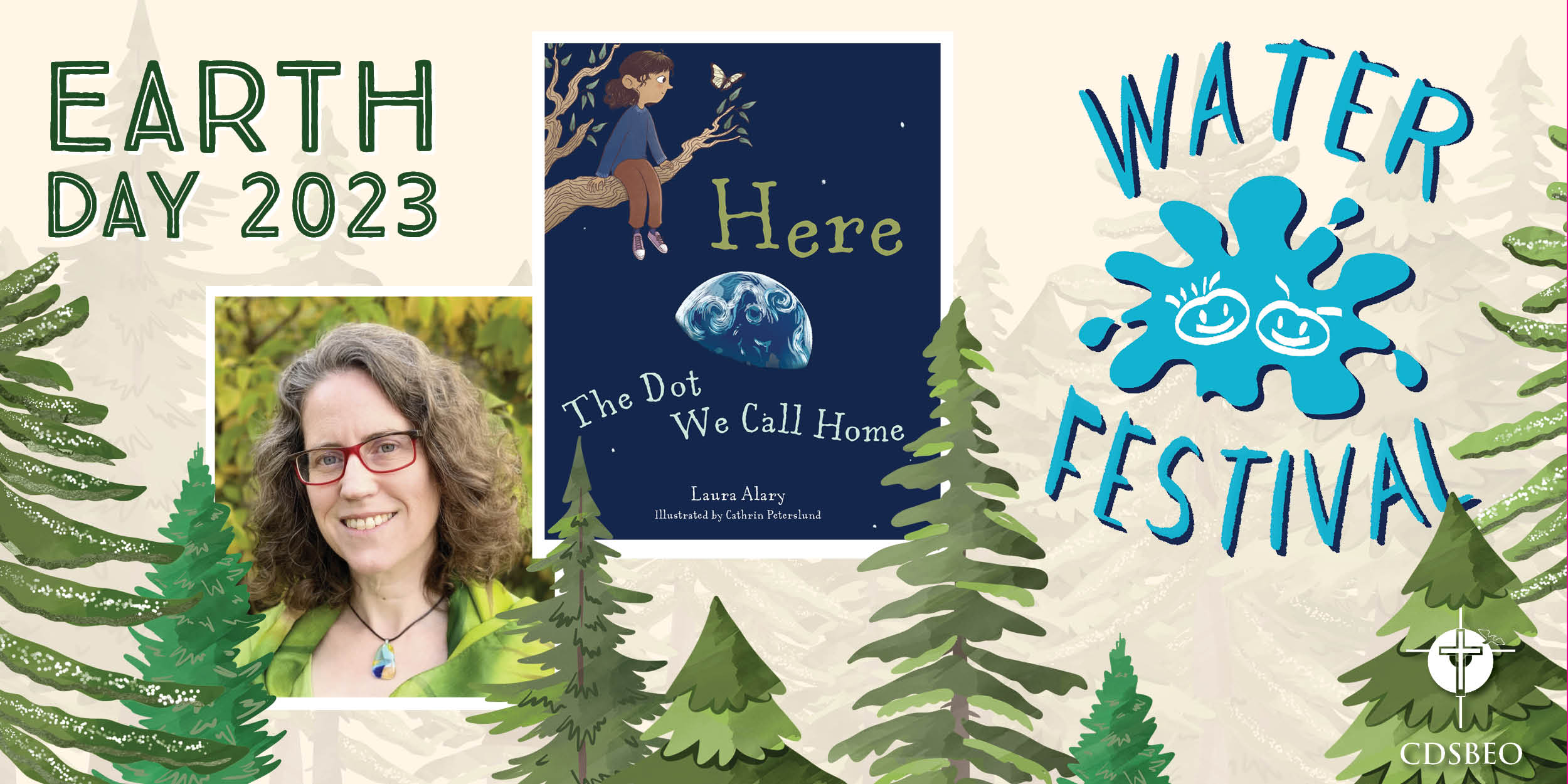 Here: The Dot We Call Home is a book about care for creation and social justice and on April 21st author, educator, and storyteller Laura Allary will join our kindergarten to grade 6 students virtually to discuss her book, inviting them to see themselves as both descendants, ancestors, and caretakers of our beautiful planet.
This year classrooms were also invited to participate in the Eastern Ontario Children's Water Festival, a full day environmental education program designed to compliment the Ontario curriculum. The purpose of the program is to educate young people about the value of water through fun and engaging hands-on stations, with a virtual festival happening on April 21st, and live version taking place in Maitland on May 5th. Learn more about the festival at https://waterfestival.riverinstitute.ca/