Indigenous Peoples Atlas of Canada
Honouring the Ontario Indigenous Education Leads Conference's theme of "Sharing the Way," the CDSBEO Indigenous Education Team invited Chris Cook, a learning partner who supports Indigenous Education for the Upper Canada District School Board, to explore math opportunities through the Indigenous Peoples Atlas of Canada on March 1st. The team received a much-welcomed surprise visit from Allen Smoke from the Mohawk Council of Akwesasne, who shared many of his teachings, which thoroughly enhanced the dialogue.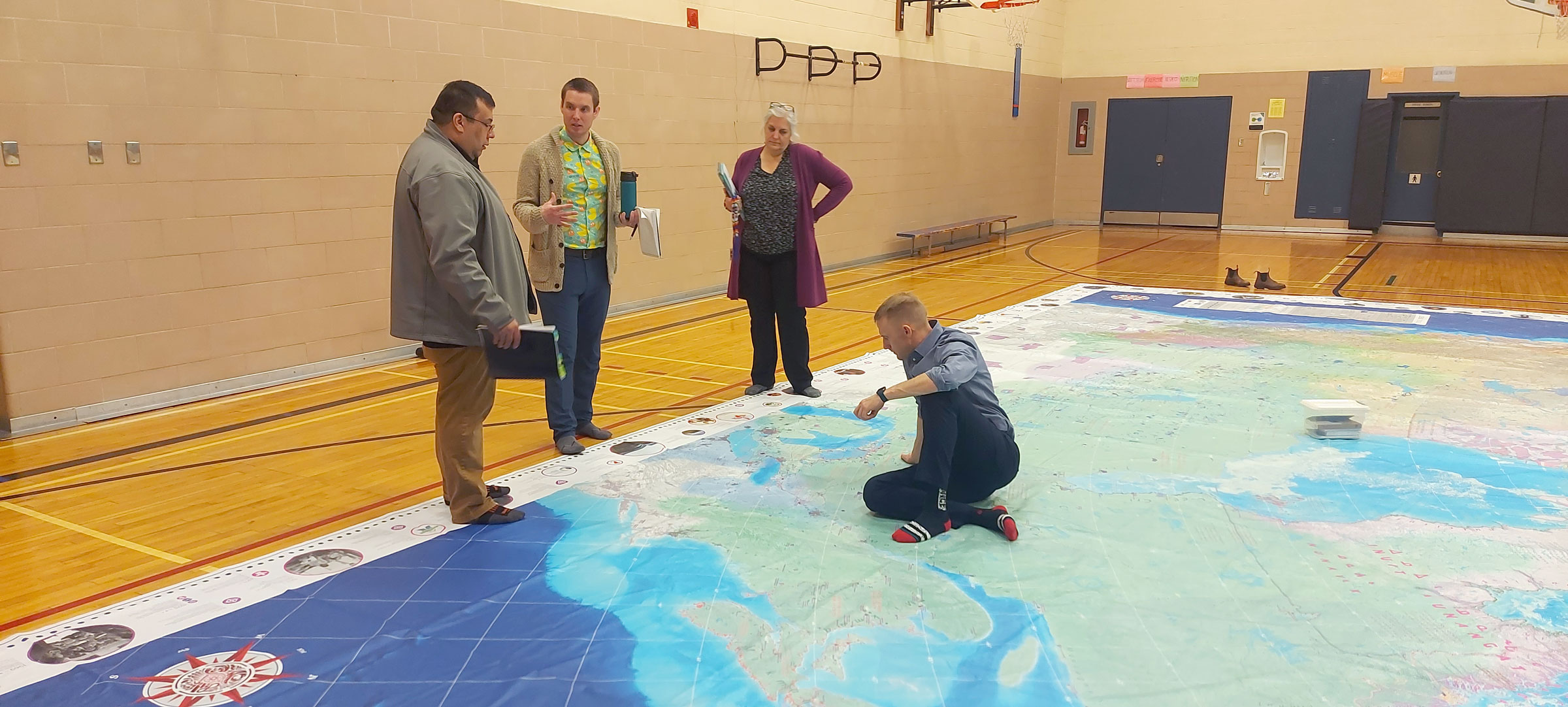 The Indigenous Peoples Atlas of Canada is a 10.7m x 7.9m map that shows the locations of Indigenous communities, residential schools, reserves and more. Rather than political borders, Canada is broken up into Indigenous language groups. This resource assists educators and students in understanding the past, present, and future of Indigenous Peoples in Canada.
The CDSBEO currently has six maps circulating throughout its schools. The Indigenous Education Team is also providing cross-curricular professional development for educators on how to incorporate the map into their classrooms. This year, each school was provided with a designated month with the map. To provide all schools with more time to fully unpack and explore this amazing resource, an additional six maps will be circulating throughout the board next year.