St. Andrew's Students Win Cyber Champion Challenge
This past March, the Educational Computing Network of Ontario (ECNO) held it's Cyber Champion Challenge, a digital awareness student media contest for students from kindergarten to grade 12. Students were challenged to get creative and help ECNO and Fair Chance Learning promote the importance of making safe, smart choices online.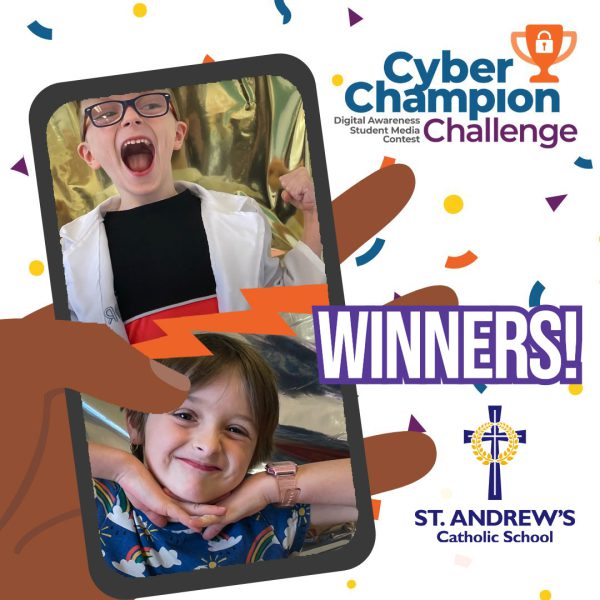 The winners were announced at the ECNO Conference on June 6, with Jackson, Helainie, and Nora from St. Andrew's Catholic School taking home the title for best submission in the primary division! Developed under the guidance of educator James Malyon, their clever video project chronicles the tale of Dr. Dangerous, a shady character who would spend his time tricking innocent users into doing unsafe things online, until one day he meets his match! Can Sally Safe thwart Dr. Dangerous and his malicious, online mischief? Check out their video below to find out!
Congratulations to Jackson, Helainie, Nora, and James for winning this award and for being ambassadors for online safety. You are truly Cyber Champions!