St. Joseph CSS Brings Smiles to Smile Cookie Campaign
The Tim Horton's Smile Cookie campaign has been raising funds for local charities across the country for over 20 years, and this year the students at St. Joseph Catholic Secondary School in Cornwall were more than willing to roll up their sleeves and help make some smiles!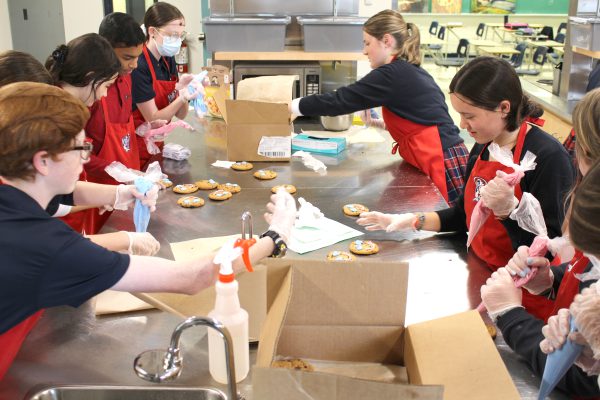 Proceeds from the Smile Cookie campaign in the Cornwall region go to the Boys & Girls Club of Cornwall, a place where children and youth can experience new opportunities, overcome barriers, build positive relationships and develop confidence and skills for life.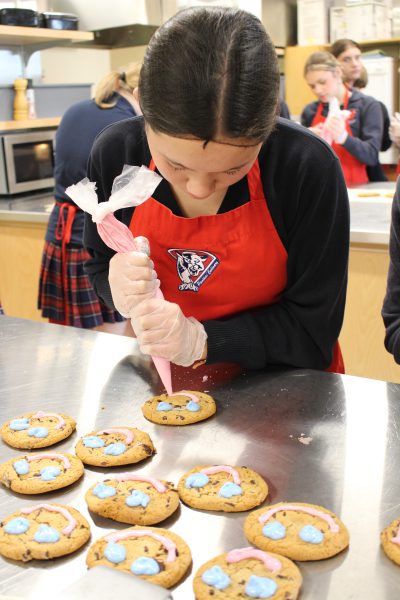 Students from St. Joseph CSS hospitality classes are spending the week adding the distinctive blue eyes and pink smile to hundreds of cookies – learning how a simple gesture can lead to far-reaching, positive outcomes in their community.
"I am thrilled to see our Panthers adding their smiles to the smile cookie campaign this week," Principal Joy Martel, who is also on the Board of Directors for the BGC, shared. "Our students and schools benefit greatly from the programs that the Boys and Girls Club offer throughout Cornwall and the extended communities. We are happy to share in the process."
"Smile Cookies, the cookie that makes an impact! Every Smile Cookie is as unique as the BGC youth we help," said Jacquie Richards, Executive Director of BGC Cornwall/SDG. "St. Joseph CSS and its students are helping us put smiles on kids faces by supporting and decorating Smile Cookies. A great example of youth helping youth!"
Smile Cookies can be purchased at Tim Horton's locations until September 25, 2022.