St. Lawrence College Mobile Training Labs
The CDSBEO is extremely pleased to have the opportunity to partner with St. Lawrence College (SLC) for a pilot program with its Mobile Training Labs. The program, which began in September and continues until October 22, teaches high school students introductory skills in welding, carpentry, and electrical training as well as other skills relevant to the hospitality industry.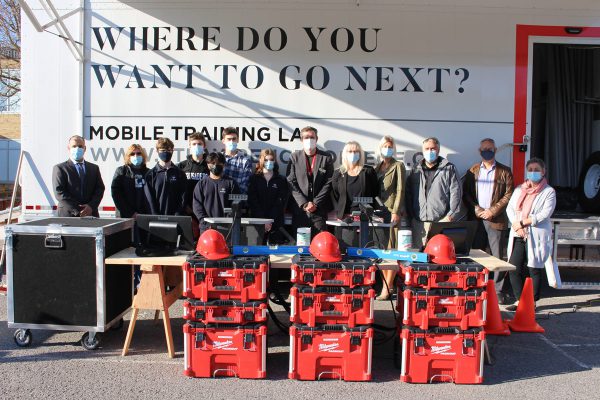 SLC has two Mobile Training Labs, one focusing on the trades, with carpentry, welding, and electrical training. It is equipped with hand and power tools, and training aids such as welding simulation, and virtual reality, to create an innovative, hands-on learning environment. Students had a chance to use a stick welder, VR welding simulators, and they constructed their own chairs using a number of power tools and hand tools.
The second trailer focuses on wellness, which includes teaching about independent living, cooking, meal planning with simulations of food handling, nutrition, and introductory cooking skills, and cyber security, with participants learning how to detect and analyze security threats and techniques in risk management. The trailer comes fully equipped and prepares for future study and work in hospitality, manufacturing, cyber security, and more.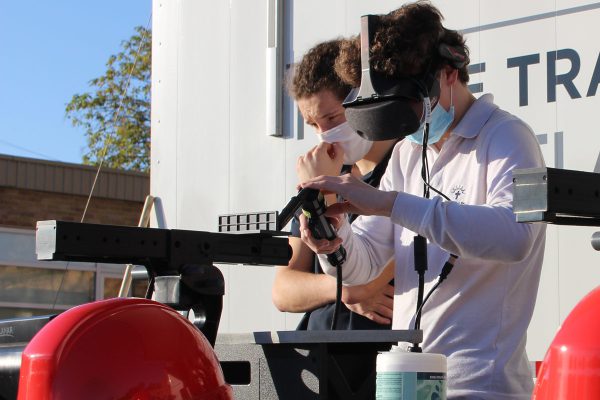 "The labs can be used to transport the equipment necessary to do a number of different training programs in remote areas," said Jamie Puddicombe, Manager, Skills, Training and Economic Development at SLC. "We can support workforce development projects for municipalities, upskill current staff right at an employer's place of work, train job seekers looking to gain new skills, and work with the next generation of trades workers to develop skills and interest."
"CDSBEO students were thrilled to have access to the Mobile Labs and were very appreciative of the guidance and instruction provided by the SLC instructors," said Todd Lalonde, Board Chair. "There is a world of possibilities available for our graduates, and our partnership with SLC is an excellent way to help students explore all pathways and learn about post-secondary opportunities available locally." "It's great to see these mobile labs in the community and introduce this unique opportunity to high schools," said Glenn Vollebregt, SLC President and CEO. "This type of innovation and hands-on training is exactly what we're known for and excel at, and I'm excited to launch this initiative and the possibilities for the future."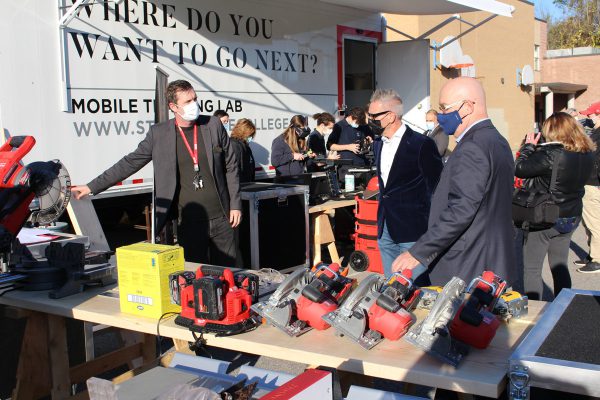 The mobile skills labs are funded by the Ontario government.
"I am proud that our government is helping students in Eastern Ontario learn about skilled trades and explore exciting career paths through the Mobile Training Labs," said Steve Clark, MPP for Leeds-Grenville-Thousand Islands and Rideau Lakes. "By supporting hands-on training opportunities in high school today, we are helping drive the regional economy of tomorrow and ensure Eastern Ontario continues to be the best place to live, work and prosper."
---
Original release via SLC at: https://www.stlawrencecollege.ca/news/mobile-skills-labs-bring-training-directly-to-students